Benefits of heat massages
In the busy modern life, finding time to relax and take care of our health has become more important than ever. Fortunately, technological advances have provided us with innovative solutions to enjoy well-being moments in the comfort of our home.
One of these advances is heat massage therapy, which has gained popularity thanks to its multiple benefits for physical and mental health. For this reason, today, we want to explain how Komoder heat massage chairs can give you a unique experience and the benefits you can get by incorporating them into your daily routine.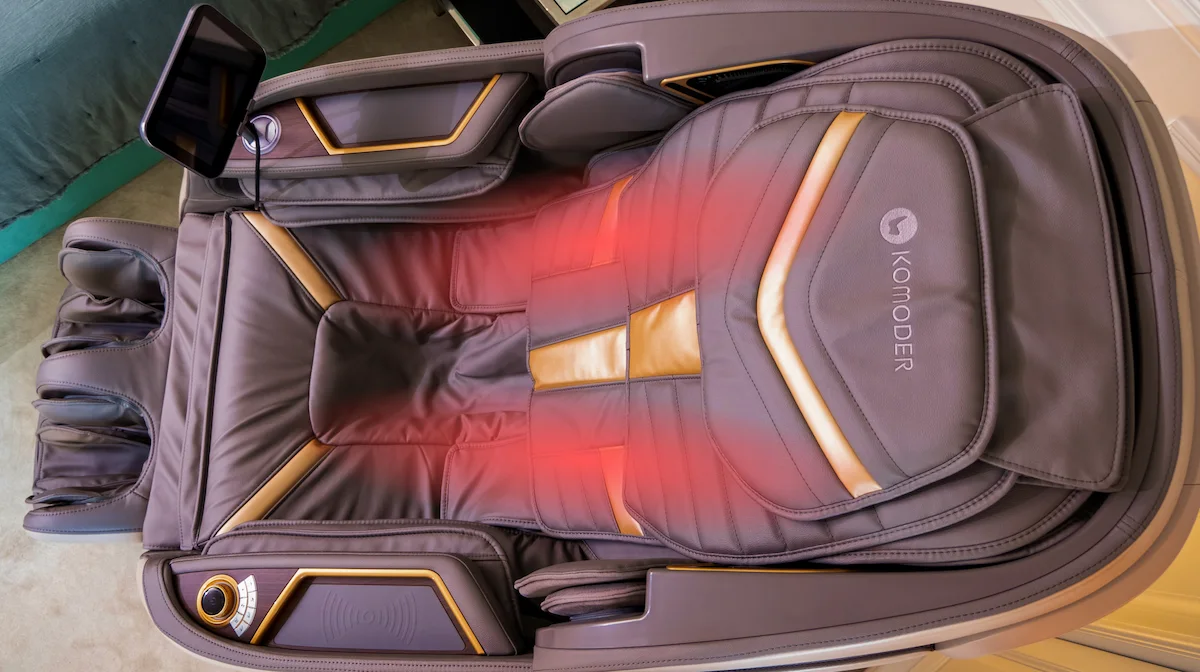 3 Advantages of heat massages
1. Relaxation and stress relief
One of the most prominent benefits of heat massages is its ability to relax both the body and the mind. Komoder's massage chairs are equipped with sophisticated massage functions that use the perfect combination of pressure and heat to relieve the accumulated voltage in the muscles. The heat applied in the specific areas of the body helps improve blood circulation, which in turn promotes relaxation and stress relief. After a session in one of these armchairs, you will feel revitalized and renewed, ready to face the daily challenges with a more positive attitude.
2. Pain relief and physical health improvement
In addition to relaxing the body, heat massages also offer a series of physical health benefits. The heat applied during massage helps relieve muscle and articular pain, reducing inflammation and improving mobility. If you suffer from chronic pain, such as associates with arthritis or fibromyalgia, Komoder heat massage chairs can become an invaluable tool to manage and mitigate discomfort. In addition, these chairs are designed with specific massage programs for different areas of the body, which allows you to customize your experience and concentrate on areas that require more attention.
3. Improvement of sleep quality
Another surprising benefit of heat massages is its ability to improve sleep quality. Stress and tension accumulated during the day can make it difficult to reconcile sleep and have a restful rest. Komoder massage chairs can help you counteract these negative effects by promoting deep relaxation and reducing anxiety. The combination of massage and relaxing heat prepares the body and mind for a more repairing dream, which will allow you to wake up renewed and full of energy to face a new day.
Komoder's relax and lumbar heat massage chairs
Komoder's relax and lumbar heat massage chairs Not only are they a luxurious addition to your home, but they also offer a wide range of benefits for your physical and mental health. From relaxation and stress relief to pain relief and sleep improvement, these armchairs are a valuable investment in your well-being. It is no longer necessary to program expensive quotes with professional masseuses, now you can enjoy a heat massage therapy in the comfort of your home thanks to Komoder. Don't wait any longer and discover how these armchairs can transform your daily life!