Komoder - professional and high-end massage chairs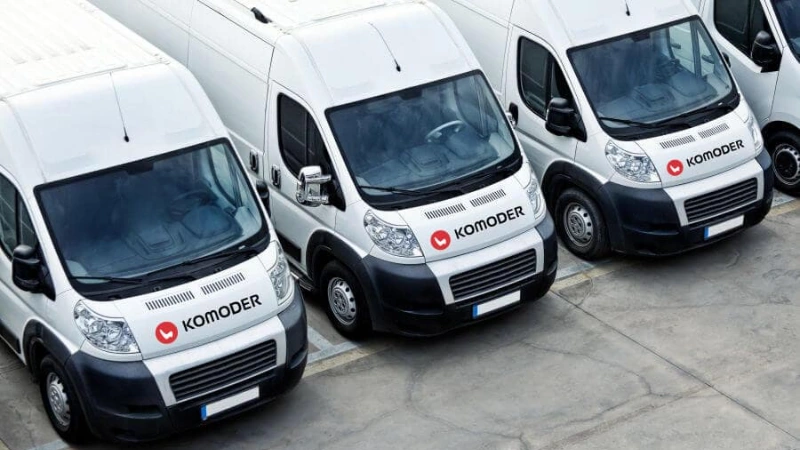 Free delivery
Deliveries made with our own personnel and logistics.
Komoder massage chairs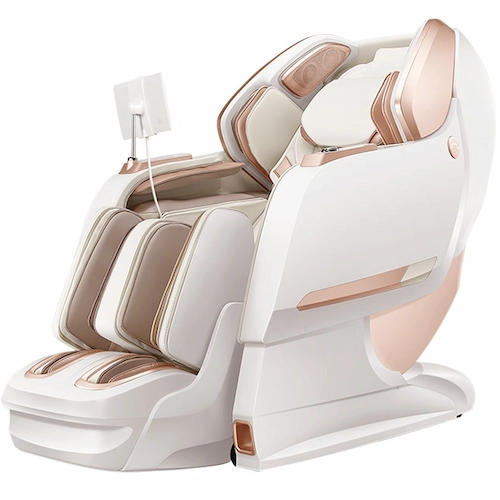 TITAN II: the only massage chair with two independent massage systems in one SL massage path.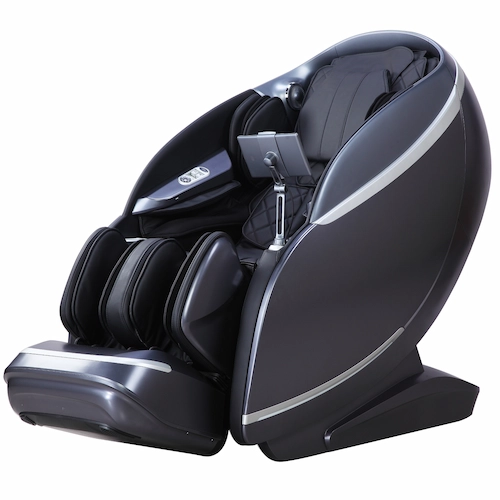 THERAPEUTIX is Komoder's massage chair designed and developed after a deep investigation of the morphology of the human body.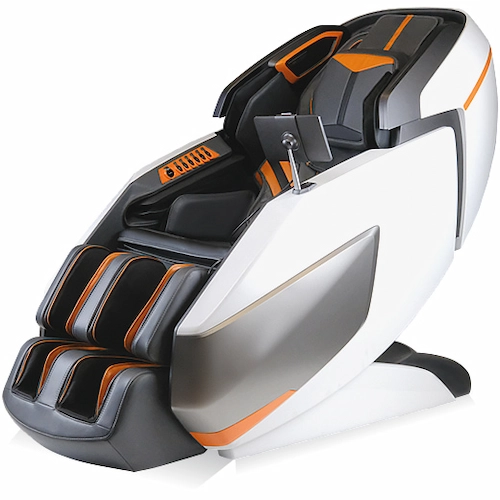 The PRIME massage chair combines the latest technology with an elegant and avant-garde design dedicated to providing relaxation and well-being.
VELETA II DELUXE massage chair, equipped with a 4D massage robot, 23 automatic programs, fast phone charge, voice control.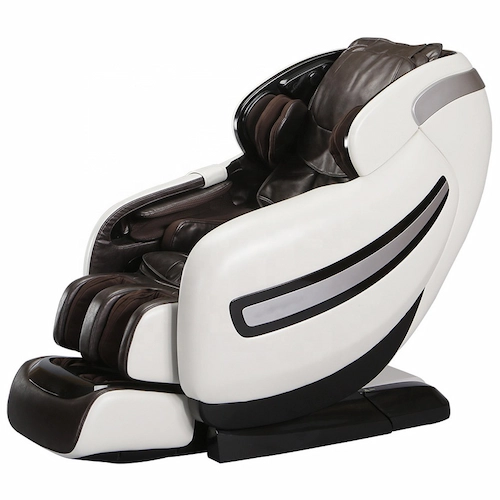 LUXURY II - The only massage chair with a 4D massage robot and pulse monitoring system, oxygen levels and microcirculation.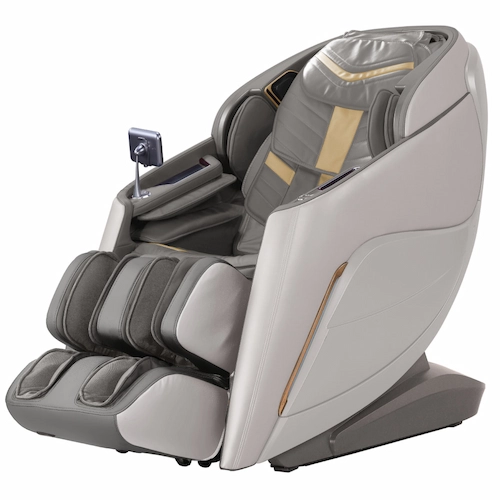 VELETA II massage chair, equipped with a 4D massage robot, 23 automatic programs, fast phone charge, voice control.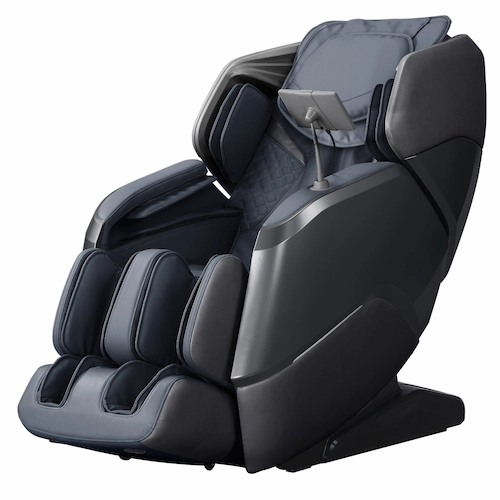 NOVA DUO is a state-of-the-art massage chair, with innovative technology that offers 20 automatic massage programs and 9 special techniques.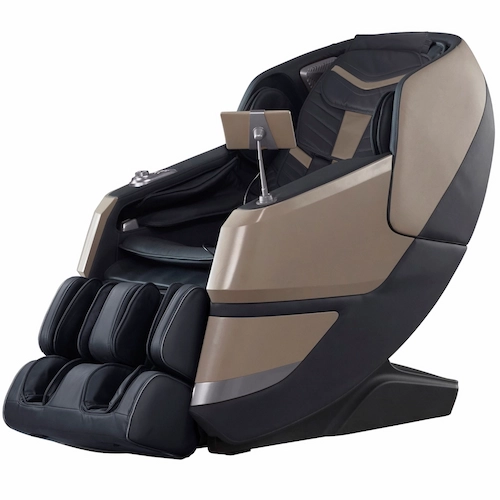 The FOCUS III massage chair simulates 6 massage techniques and executes 15 automatic massage programs.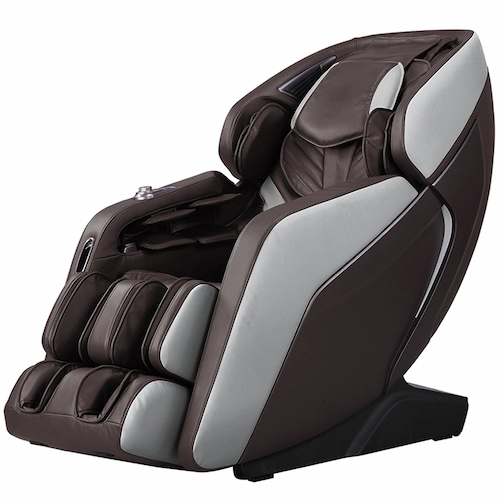 We are concerned about your health, so we have equipped this massage chair with medical parameter scanning sensors.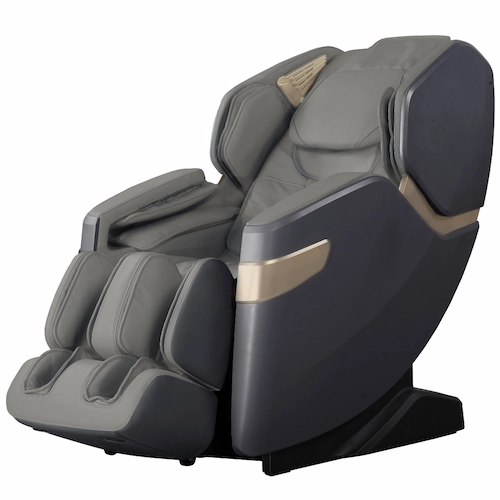 EVEREST FLEX II is Komoder's first massage chair designed to satisfy high people!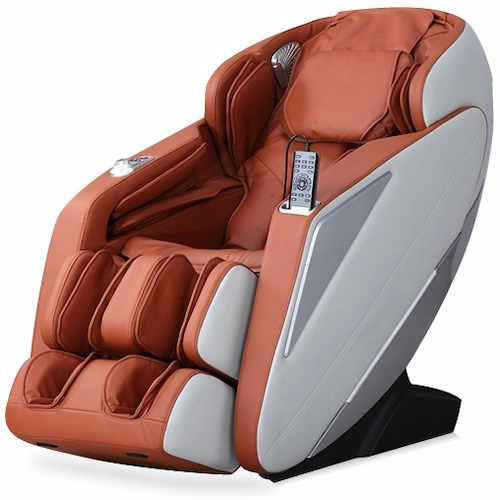 VICTORIA II massage chair with calf kneading, 8 massage programs, heating system, voice command, zero gravity, Bluetooth music.
Out of stock
The Monaco massage chair has 12 massage programs, reflexology, heating system, zero gravity, bluetooth music and voice control.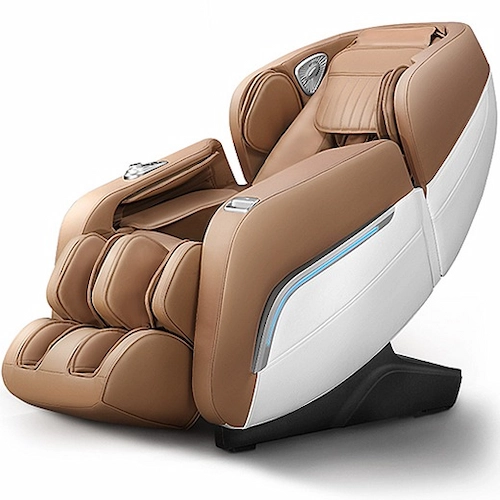 FOCUS II electric massage chair with 12 massage programs, heating system, voice control, space saver, Zero Gravity, Bluetooth music.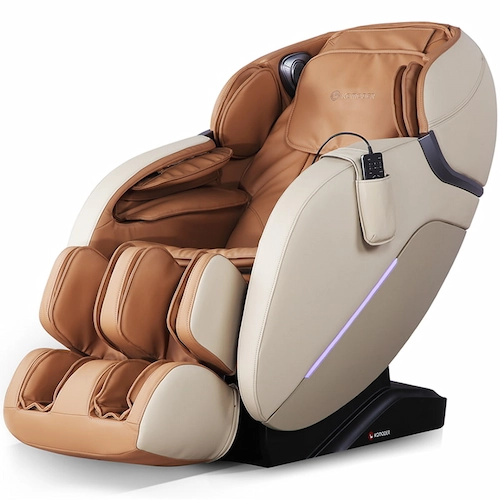 Andorra massage chair with calf kneading, heating system, saving space, zero gravity, bluetooth music and voice control.
Out of stock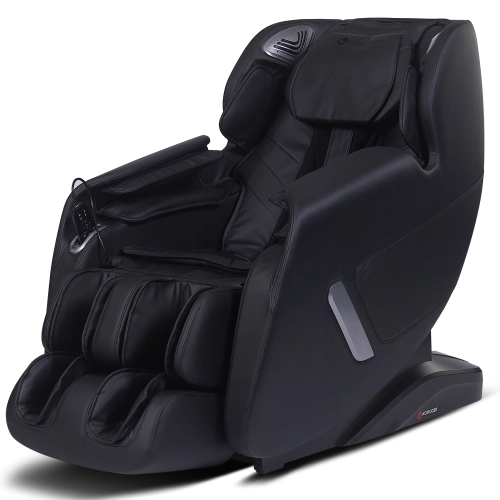 The ALBERT II massage chair is equipped with 8 automatic programs that offer a personalized massage to meet user expectations.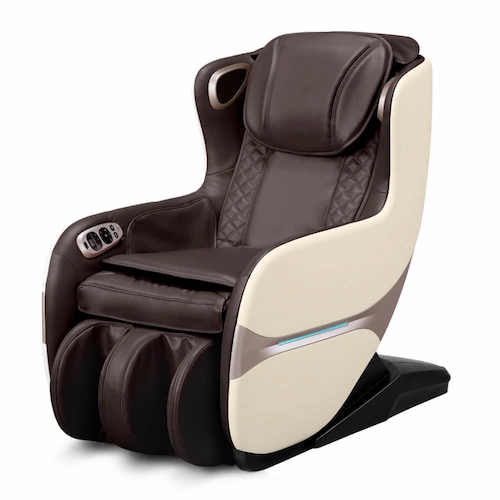 The JOY massage chair is equipped with two intelligent mechanical 3D hands for back and cervical massage.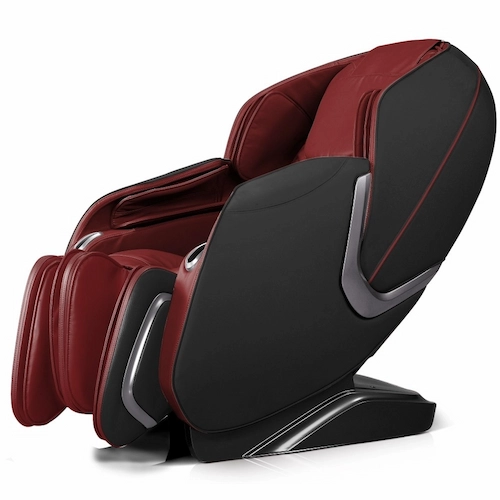 This chair has been specially designed for companies that want to increase the productivity of their employees and improve their health.
D.Core japanese massage chairs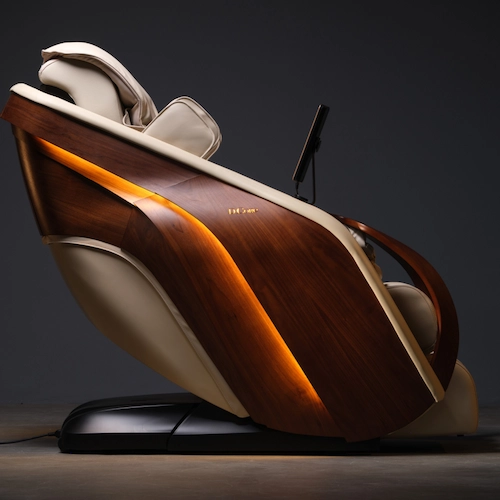 CIRRUS is the only massage chair equipped with the oscillating roller system for the legs.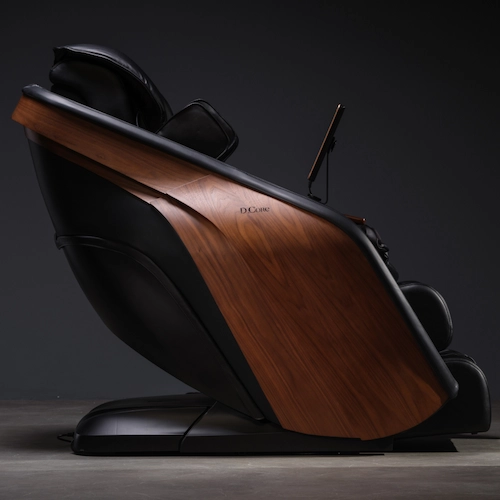 Deep Core healing massage is taken to a new level with Stratus, the model that integrates a dedicated arm mechanism with patented Wave Arrays technology.
Out of stock
Discover the new DCORE range. The new DCORE Japanese massage chairs represent the most effective massage technology.
Interview Dr. Iván Malagón - D.Core Cirrus
Komoder interviews the prestigious doctor Iván Malagón. He will share his opinion about our D.Core Cirrus massage chair and the benefits it has offered him.
Our health cannot be optional and we must not neglect it!
A massage chair at home is a daily necessity.
Customer reviews about Komoder products
Marta F.
Barcelona
Hello! I always wanted a massage chair because I have always had back pain. Now with the Nova Duo I am super happy and relaxed. I've had it for 2 weeks and I can already see the results! It's the best thing I've done in a long time.
Francisca M.
Barcelona
He gives me the fabulous stretch and the chair stays completely flat while he gives me the massage. Wow! My thanks to everyone. By the way, fantastic delivery.
Nicolás F.
Barcelona
I have insomnia problems and because of stress I tend to be tense. So with the Nova Duo I do my sessions daily and the truth is that I sleep better and I am more relaxed. It's great!
Carlos
Barcelona
We are delighted with the Luxury 2. The treatment was excellent and the guy who served us was a great professional. They have a loyal customer.
Manuel
La Coruña
My experience with Komoder is unbeatable, I had a very old Inada armchair that they even took charge of moving it to a storage room.
Antonia
Valencia
We bought the Luxury 2 massage chair without trying it, it was a difficult decision to make, however, it was a fantastic decision.
Alexandrina
Barcelona
The best gift one can have at home, a therapist with everything included, relaxation, massage, stretching, heat, pressotherapy and above all at your disposal and without travel.
Juan
Barcelona
Hello, a year ago I bought a mod massage chair. Luxury and I am delighted with the armchair, but with the behavior and attention of Alejandra who represents Komoder for me, it is spectacular. Everything was as stated and the assemblers were professionals.
Ines
Barcelona
The chair is wonderful and Alexandra helps you and gives you all kinds of information necessary to decide which armchair to buy, she is lovely.
Guzel
Barcelona
We use it every day. The massage makes a deep study of the muscles of the whole body, there is total relaxation and you feel rested.
Shop Komoder massage chairs
Massage chairs are the closest thing to having a personal masseuse at home. They are not only designed to relax and enjoy a massage, but also provide maximum comfort and contribute to improving physical and mental health. It is true that professional massage sofas have evolved over the years to reach the product we know today, the most complete and with multiple functions for those who use it.
Are you thinking of buying a massage chair to relax after a hard day at work or simply to spend time with yourself? Komoder is the perfect ally.
Learn about the characteristics of our professional sofas
Our professional massage sofas come in different designs and can provide you with much more than just a massage. In fact, we have some models that incorporate useful features, such as built-in speakers or Bluetooth connectivity, so you can relax while listening to your favorite music. Others incorporate heating, a highly valued functionality especially during the winter months. Also, thanks to the heat they give off, they help to relax the different muscles of the body much more.
Another of the main peculiarities of our armchairs to relax is that they have more than 12 types of specific massage programs for different parts of the body and different technical specifications, such as the option to program the massages for as long as you want.
Why to buy a massage chair?
Buying a relax chair to relax the muscles is synonymous with guarantee. And it is that thanks to them you will not only obtain physical benefits such as muscle stretching, vertebrae protection and improved blood circulation, but you will also improve your mental and emotional health and well-being. In fact, our comfort armchairs are specially designed to fight fatigue, eliminate stress and achieve a revitalizing sleep.
Also, in our massage chair shop you can get the famous zero gravity chairs, seats designed to achieve maximum comfort thanks to weightlessness and which help eliminate pressure from the spine, providing excellent rest.
Wide variety of home designs
At Komoder you will find a wide variety of electric massage chair designs ideal for the home. When choosing the perfect armchair, there are different aspects to take into account so that your purchase is fully satisfactory and meets all your needs and expectations. For this, we have a team of specialists who will be in charge of advising you and making the pertinent recommendations, so that you can find the model that best suits what you are looking for. Do not hesitate to ask for help: your satisfaction is our priority.
Shipments to entire Spain
We ship throughout the Spanish territory and we have a large team of professionals who will take care of the installation of the massage sofa in your home, at the time of delivery. Likewise, they will provide you with a brief training totally free so that you know how to correctly use your new massage chair
Komoder: Specialists in electric massage chairs
At Komoder we are specialists in manufacturing the best massage chairs on the market in order to respond to the needs of each and every one of our clients. Thanks to our constant offers, you can enjoy the most competitive prices and thus get the massage chair of your dreams.
Consult the evaluations of our clients to discover why Komoder is your trusted company. Our reputation and experience precede us, and we adapt day after day to market changes in order to apply the latest generation technologies to our therapeutic massage chairs.
Request our Black Friday Price List via Email!
Speak with One of Our Massage Chair Specialists! ☟
Find more useful information on our blog

Are you curious about the benefits?
It is not clear why you would need one?
Or maybe you just need more information about our massage chairs?

So you can learn more simply by visiting our blog!

READ MORE »
Contact and find out one of our specialists!