Chair relax massage and lumbar heat
Buy online your massage and relaxation chairs with lumbar heat
Buy your lumbar massage and heat relaxation chair
Relaxation and lumbar heat massage chairs are an excellent way to relieve stress and tension in the body. With a personalized massage and the application of heat to the lower back, these chairs can help you relax after a long day of work or intense physical activity.
Find the best relaxing massage chair with lumbar heat for you
Lumbar heat helps increase blood circulation in the lower back, thereby reducing tension and stiffness in the muscles. Additionally, massage can help reduce inflammation and improve flexibility. Together, these features make lumbar heat and relaxation massage chairs an excellent option for those who suffer from lower back pain or chronic muscle tension.
There are several types of massage chairs on the market, from basic models to sophisticated high-tech equipment. Basic massage chairs typically have limited massage options and heat settings, while higher-end models, like ours from Komoder, can provide a wide variety of massage options, as well as additional features like built-in speakers, LED lights. and technology to customize the massage to the user's individual needs.
Before choosing a lumbar massage and heat massage chair, it is important to consider your needs and budget. If you're just looking for a simple massage to relax after a long day at work, a basic model might be enough. But if you need a more comprehensive solution to relieve chronic muscle tension or lower back pain, you may want to invest in a high-end model with advanced features.
5 Benefits of massage relaxation chairs with lumbar heat
Relaxing massage chairs with lumbar heat offer a wide variety of benefits for the body and mind. Here are some of them:
Back Pain Relief: Lumbar heat function helps relieve back pain and muscle cramps. By applying heat to the lower back, blood circulation can be improved and inflammation reduced, which helps to reduce pain.
Muscle relaxation: the massage offered by massage chairs with lumbar heat helps to relax tense and rigid muscles. This can be especially beneficial for those who have a sedentary job or spend long periods of time sitting.
Posture Improvement: Regular use of a lumbar heat massage chair helps improve posture by relieving muscle tension in the spine and shoulders. Good posture can prevent long-term back and neck problems.
Stress Reduction: Lumbar heated massage chairs can also help reduce stress and anxiety by providing a relaxing and calming experience. Massage and heat can release endorphins, which can improve mood and reduce feelings of stress.
Improved Sleep Quality: The relaxation and stress reduction that comes from using a lumbar heated massage chair can improve sleep quality. A good rest is essential for general health and well-being.
Relaxation massage chair and lumbar heat: with or without vibration?
If you are looking for a massage chair that helps you relax and reduce stress, you have surely seen some models that include the vibration function. Although this feature may be attractive to some people, at Komoder we have chosen to focus on another type of massage, which combines therapy and relaxation in a more effective way: the relaxing and therapeutic massage with the lumbar heat function.
Our massage chairs are characterized by their ability to provide a massage that adapts to your needs, with different intensities and massage modes, in addition to the lumbar heat function that helps relieve tension in the lumbar area. This type of massage is ideal for reducing fatigue, improving circulation, and relieving muscle pain.
Although some clients may look for massage chairs with a vibration function, at Komoder we prefer to focus on offering a unique and different experience, one that merges therapy and relaxation in a more effective way. For this reason, our relax massage chair and lumbar heat is the ideal option for those looking for an effective and relaxing massage. Don't wait any longer to try it!
Request our Black Friday Price List via Email!
Speak with One of Our Massage Chair Specialists! ☟
Contact and find out one of our specialists!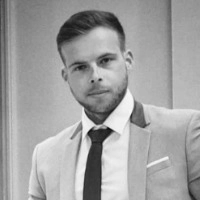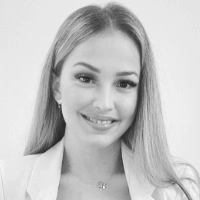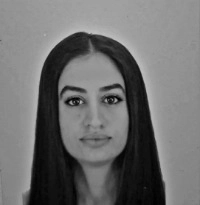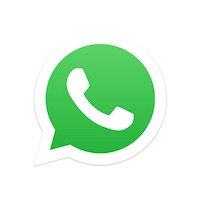 Request our Black Friday Price List via Email!