Discover why the massage chair can help you lose weight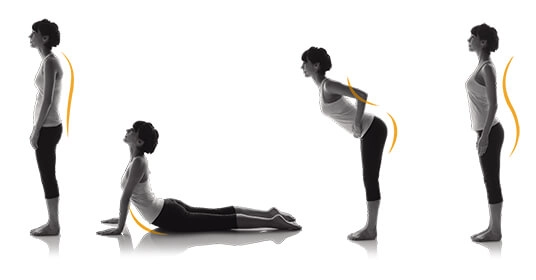 If you're trying to shed the extra weight you've gained over the winter, a massage chair can help speed up this process. A massage chair brings many benefits to physical and mental health, and can also help you with weight loss. If you rely solely on diet and exercise, it will take some time to reach your goal. However, if you also include the action of the massage chair in your daily routine, you will achieve the desired results in a short time.
From Komoder we explain the 5 reasons why a massage chair can help you lose weight. Do not miss it!
The massage chair improves blood circulation
Our cardiovascular system, made up of the heart and a network of blood vessels, is responsible for carrying nutrients and oxygen to all parts of the body. A chair performs kneading massages and activates the different semi-blocked or contracted blood vessels. When these are activated, all our vital organs receive the necessary amount of blood flow, which improves blood circulation and results in proper transport of nutrients to the vital organs of the body.
Relieve the stress
Stress and depression can often contribute to the onset of obesity, because when we feel down, we tend to overeat. Unhealthy eating habits and unnecessary calories cause an increase in body fat. A massage chair can save you from this hell. With the help of one of our armchairs, you can pamper yourself every day with a dose of massage and relieve stress. These reduce stress levels by stimulating the hormones of happiness.
Improves metabolism
Did you know that metabolism is one of the most decisive factors in our body weight? If this is altered, we will not be able to lose weight. A massage chair can help you improve your metabolism. For starters, improved blood circulation helps the digestive organs break down nutrients more quickly.
Helps you sleep well
Did you know that people who do not manage sleep well can have a higher Body Mass Index (BMI)? Getting little and bad sleep also increases appetite and, consequently, the problems linked to overeating. But don't worry, all this can be solved by using a massage chair! Daily massage sessions will relax the muscles and eliminate all muscle pain. You will enjoy sleep like never before!
The massage chair promotes muscle recovery
Most people leave the gym within a few days due to soreness from the start. This pain is due to muscle and tissue wear and tear after heavy training sessions. What if we told you that a massage chair can 'get you to the gym'? A massage chair promotes recovery and strengthens the muscle. Once you start exercising to lose weight without letting muscle pain get to you, you'll start to lose weight even faster than you expected.
Do you want to know more about our armchairs? At Komoder we offer you the help of an expert team that will guide you if you don't know which massage chair to buy, don't wait any longer!