When to change your old massage chair for a new one?
Massage chairs can make us feel really good. However, this product deteriorates over time and may at some point stop working. There are some simple things we can try to fix it, but if it keeps failing we will have no choice but to trade in our old massage chair for a new one.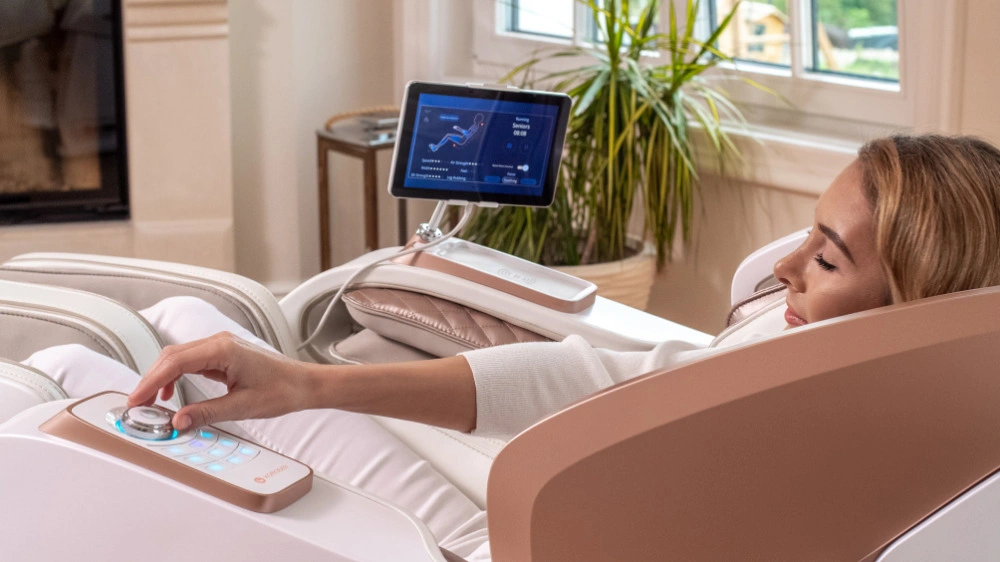 How long do massage chairs last?
Massage chairs can last between 15 and 20 years . Although it would be great not to have to do any repairs during this time, the reality is that all chairs will need to be replaced over time. In fact, the ease with which parts can be replaced should be a factor to consider when buying a massage chair.
What do I have to check if the massage chair stops working?
If your massage chair begins to present abnormalities, stop using it immediately. We are referring to strange engine noises, unexpected movements of the massagers or overheating of the heaters, among others. Stop the chair and turn it off, as continuing to use it could further damage it.
Check the power cord and connections


The first thing to check if your massage chair stops working is the power cord. Make sure it is fully plugged in and check that the other end of the cable, where it connects to the chair, is plugged in as well. Check that the cable itself is not bent, cut, rubbed or damaged.

Check the fuse


If the massage chair stops working or responding, check the fuses and replace any that are blown.

Reset the massage chair


Reset the massage chair if unplugging it and plugging it back in didn't get it to work.

Check the wiring inside the massage chair


If any part of your massage chair does not work, such as the back massager, heat or vibration, check the wiring and connectors. First, unplug the power cord of your massage chair. Open the back and check for any loose or damaged connectors and wiring.

Check the remote control connections


If the remote control is not working properly there may be a problem with it. Check the controller connection. Unplug it, plug it back in and restart the chair. If the LEDs, lights, or displays on the controller stop working, you may need to replace the controller.

Check the motors and massage mechanism


If the motors make strange noises or squeals, something could be wrong. Motors may have burned out, gears or belts may have worn or broken. If you can hear the engine cranking but nothing is happening, it's very possible that something has become dislodged or loose. In this case, you will need a replacement part.

Find a repairman


If these rabbits have failed or you've found a problem that you can't fix, it's time to find a repairman. If your chair is within the warranty period, the manufacturer should tell you where to take it for repair.
How to know when to change the old massage chair for a new one
A massage chair is one of the best investments we can make. It is not exactly cheap, so it will be necessary to take care of it. Therefore, learning how to fix it is essential, as it saves us time and money. Any minor issues can be resolved simply by following the tips above . Otherwise, we will have to resort to a technician.
Ultimately, if none of the recommended methods work, the chair is many years old, is no longer covered by warranty, and the cost of repair is high, it will be time to opt for a new chair.
Don't you know which massage chair to buy? At Komoder we have an expert team that will help you, preparing for you the best offer in the sector. You dare? Ask us!