Warranty, technical service, replacement pieces for Komoder massage chairs
Komoder is the only company in Spain that offers 3-year warranty services for marketed products.
The deliveries of the Komoder massage chairs are made with qualified personnel, our staff performs the manipulation, assembly of the product and will give the instructions on the correct mode of use. If any technical problem arises, request our repair service with confidence.
Technical Department - Contact Data
Telephone: 663 851 214
E-mail: alejandro@komoder.es
3 years warranty
The warranty service offered by the Komoder company covers all types of interventions, including here: displacement expenses, necessary parts and labor. Depending on the incidence of the product, the Komoder technical department will decide if the product needs:
Product change;
Repair at your home;
Take it to our repair facilities.
Test of massage chair engines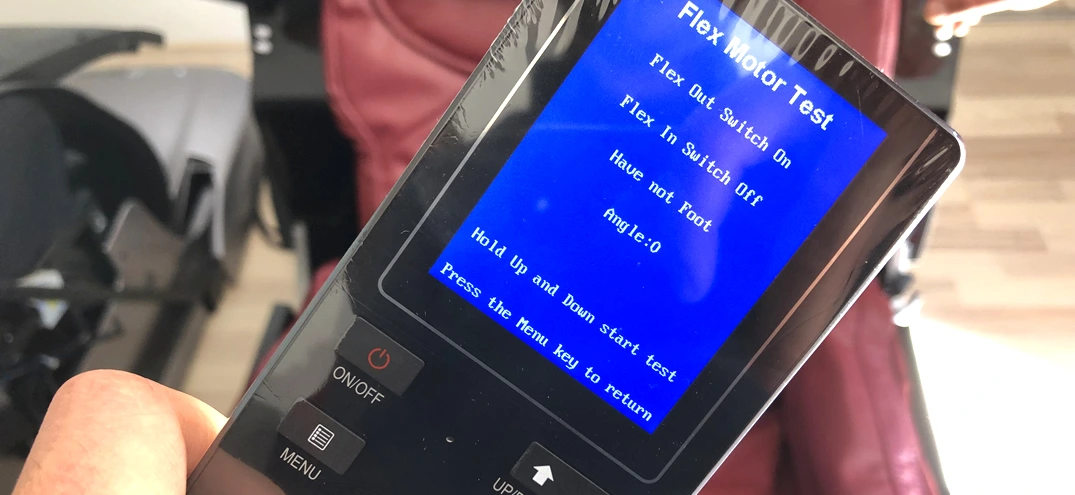 Extension of warranty services
At the time the acquisition is carried out or during the warranty period it has the possibility of extending the warranty. The price per additional warranty year is different depending on the massage chair model.
Post warranty 10 years
The warranty extension has to be processed before the end of the warranty. After expiring the warranty period they have post warranty services, therefore, if at any time your massage chair has a technical problem, do not hesitate to contact us.
To avoid situations that can lead to the loss of warranty, we recommend reading the user manual that is delivered together with the massage chair.
Situations that can lead to a loss of warranty
Do not respect the use conditions indicated in the User Manual.
The massage chair presents a visible deterioration caused by mechanical accidents, blows, impacts, contact with liquids, fire exposure.
Maintain the product in inappropriate conditions, repeated operation in a regime of large temperature differences and that can cause internal condensation, excessive humidity exposure or solar radiation, deterioration of food cables or protection and/or evil elementsuse.
The product has been used together with other accessories not recommended by the seller.
Interventions or repairs made by unauthorized personnel.
Qualified staff
The Komoder technical team participates annually in specialization courses, so that the services offered by our company meet their expectations. We recommend you contact our staff with total confidence and indicate any situation detected during the use of our product.
Komoder qualified personnel