What is a cervical massager and how does it work?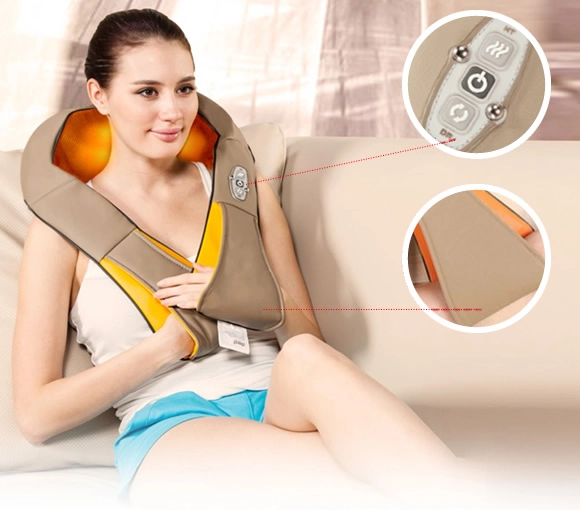 Bad postures, uncomfortable positions or cold snaps can cause unpleasant neck and shoulder pain and a cervical massager can be the solution. From models with 3D massage rollers to heated ones, find out everything you need to know.
What is a cervical massager?
Do you often suffer pain in the neck area? Do not panic: the practical and intelligent solution exists and it is called a cervical massager, a very useful device that will become the number one ally for your well-being.
Actually, it is an electrostimulator, which comes in different forms, designed to perform a relaxing and decontracting massage in the neck area, thus relieving tension. Are you curious?
These devices are specifically designed to relieve pain and tension in the neck and shoulder area. Often, these areas of the body are prone to accumulating stress and stiffness due to factors such as poor posture, sedentary work, excessive use of electronic devices, or daily stress. Cervical massagers are intended to provide effective and convenient relief.
In addition to relieving pain and tension in the neck, cervical massagers may have additional benefits, such as improving sleep quality, reducing stress, and increasing overall feelings of well-being. They are practical devices that you can use in the comfort of your home or office, making them a convenient solution for cervical pain relief.
In short, a cervical massager is a versatile and effective device designed to provide relief to people suffering from neck and shoulder pain, and can be a valuable addition to your personal wellness routine.
Cervical pain: causes and symptoms
Neck pain, known as cervicalgia, is a generalized disorder that can have different origins. Among the main causes are bad postures, especially when sitting for a long time in front of the computer, but also the effects of cold or traumatic events. This is a particularly annoying pain that can radiate to the shoulder and back area, and can also cause severe headaches.
We want to show that if the discomfort is very recurrent, it is important to see a doctor to identify the underlying cause and act accordingly. But, if it is only an episodic discomfort, perhaps related to especially stressful days, a simple cervical massager can be very useful.
How does it work?
A cervical massager is an electrostimulator that uses the benefits of vibration and heat to relieve tension in the neck and shoulders.
There are different types of cervical massagers on the market, ranging from "belt" models, which are placed around the neck, to pillow models on which the affected part is placed.
If you have decided that the time has come to experience the benefits of a neck massager, but you don't know which one to choose, then we present the Komoder D180 massage belt.
D180 cervical massage belt
This is a portable cervical massager , which can be easily used anywhere, even in the car, as it can be powered even from a 12V outlet. In addition, this device not only massages the neck and cervical area, but also the lower back or shoulder blades. The belt is composed of 3D rollers (rotating balls) capable of reaching the most remote corners of the cervical muscles and relaxing them.
The D180 belt is U-shaped, and the massage can be strong or delicate and you can adjust it according to your preferences. You can also choose the direction of rotation, benefiting from a massage in a certain area, in a certain direction.
Finally, the D180 cervical massage belt has a heating function, which you can activate and deactivate to your liking, during its operation. Separate heat control effectively stimulates blood circulation and safely thanks to the overheat protection device.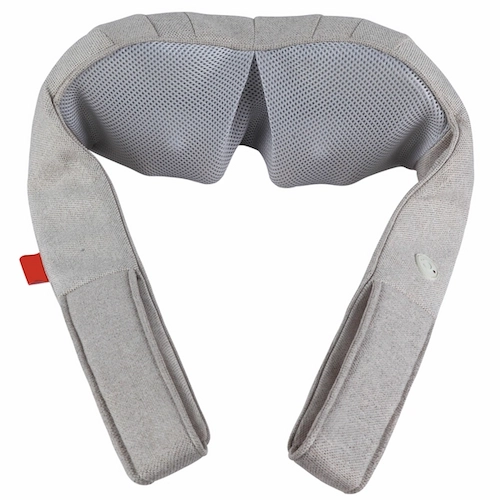 The D181 massage belt is portable and can be used anywhere. Being powered by a 12V socket you can take with you even in your car.