Difference between conventional massage chairs and those of Komoder
You will think that all armchairs are the same, because in the end what matters is that you can sit down and feel comfortable, right? But no, not all armchairs are the same and they shouldn't be. There are traditional armchairs and massage armchairs, special for all those who seek to take comfort and relaxation to another level.
Massage chairs provide health benefits, as well as making you feel at home as if you were leaving a massage center.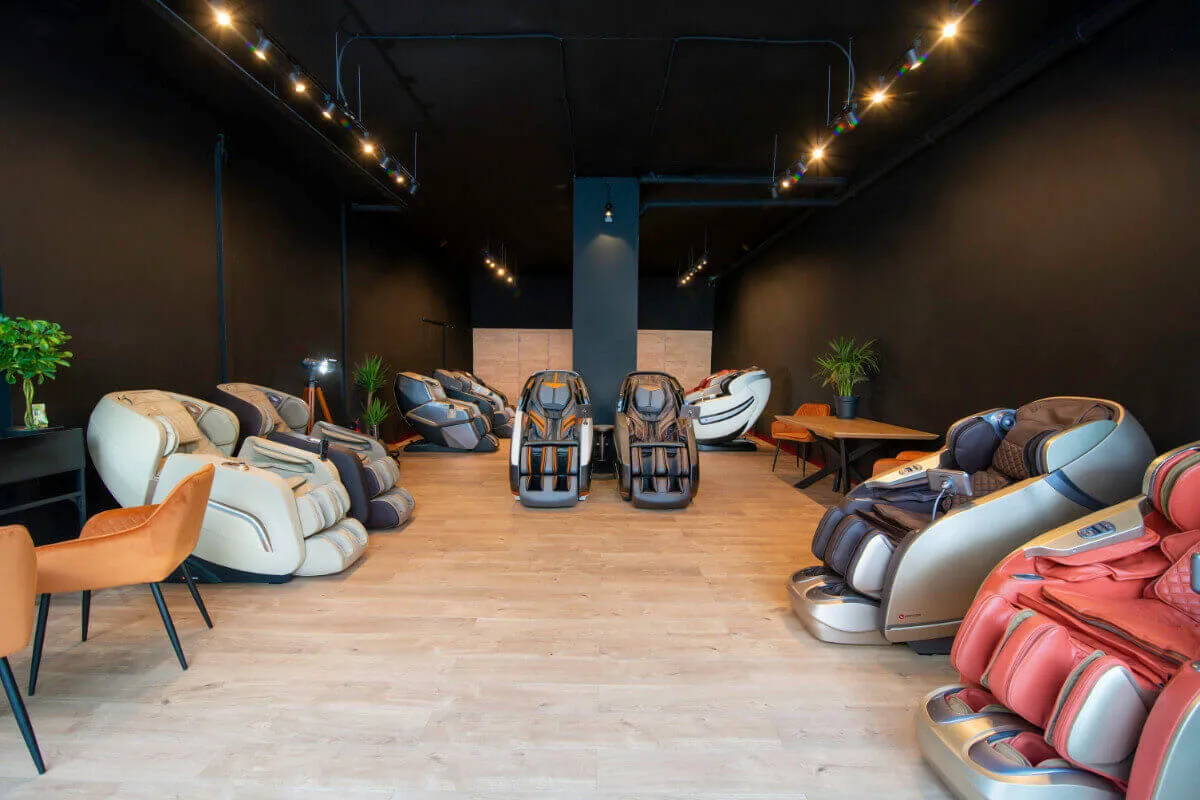 Benefits of a massage chair at home
There are many benefits that a specialized massage chair can bring to our health, among which the following stand out:
Relieves symptoms of chronic diseases such as fibromyalgia
Fights inflammation in the legs
It helps to sleep
Alleviates the negative effects of sedentary life
Differences between conventional massage chairs
A conventional armchair is made up of 8 massage points and with thermal technology, which can be heated for greater relaxation. They allow you to adjust the backrest and footrest for greater comfort.
The most elaborate and most expensive chair that can be found on the market can vary the intensity up to 3 levels, it has 5 motors, 4 rollers and a 0 gravity system that allows aligning the heart, legs and back, causing a immediate relaxation.
Komoder massage chairs Komoder massage chairs, with the most advanced technology on the market, have up to 5 levels of intensity and 6 massage techniques. They also include a touch screen that allows you to control and take the relaxation experience at home to a much higher level than imagined.
They are sophisticated-looking armchairs, designed so that any member of the family can use them. They are made with up to 8 rollers, distributed in such a way that they provide greater relaxation in the most affected areas such as the back and neck, and the lumbar and sacral areas.
All armchairs come with a fast-charging wireless charger, with no cables and no USB ports, so it's always available for use.
Bluetooth connectivity is an important factor for customers when deciding on the best chair, since it allows you to connect music from your mobile. By placing a relaxation melody that is complemented by the armchair techniques, a feeling of harmony and well-being is created in your own home.
How to buy a Komoder massage chair?
Many of the stores that are dedicated to the sale of massage chairs generate some uncertainty for customers, since they lack information and a team that provides advice and advice.
Komoder has professional online advisors, guaranteeing a more informed and secure purchase. In addition, it has a Showroom where you can use and test the chair you want to take home.
The armchairs and accessories fit the budget, but before buying, Komoder recommends that the client request a price list as a reference so that the advisor can also recommend what best suits the user at that time.