Because a massage chair can generate more sales in your Spa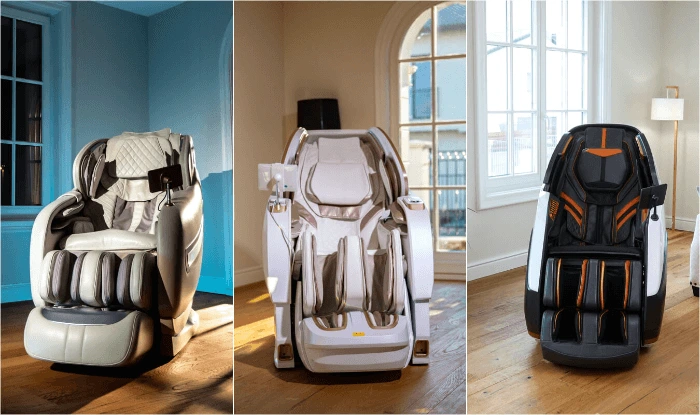 Do you have a hotel with a Spa? Did you know that creating relaxation areas and promoting related services can help you differentiate your offer by proposing personalized experiences throughout the year? Access to the Spa, in fact, can be guaranteed regardless of the seasons and weather conditions, allowing guests to fully enjoy the facilities and enjoy moments of pure well-being.
To guarantee guests the best experience in the spa, it is necessary to organize the rooms according to the space available. This evaluation allows you to have a clear idea of ​​the type of work that must be carried out and the equipment that must be purchased based on the services that are going to be offered. The most important thing is to recreate an environment that reflects the culture of wellness and provides guests with a series of treatments and body care programs.
In this article, we will see how to furnish a hotel Spa and how a massage chair can generate more sales in your Spa.
Furniture solutions for Spas
"Comfort", both in the waiting rooms of a hotel and in its rooms, means showing guests attention to detail, knowing how to listen to their needs and offering an unforgettable stay. To take care of our guests, we will have to offer a series of services that guarantee comfort, relaxation and rest. The Spa is part of this type of service, as it contributes to making the stay at the hotel more pleasant, becoming an added value for it.
The spa, in fact, is the place that symbolizes well-being, and for this reason it can attract the curiosity of those clients who want to disconnect from their routine and live an experience of total disconnection during their vacations. Based on this consideration, there are many managers who have thought about investing in expanding their Spa or purchasing new facilities and accessories to expand and enrich the relaxation offer.
It is important to create an environment that is reminiscent of the style and image of the hotel. The guest should not perceive a separation between the rest area and the rest of the hotel, but harmony and coherence. In order for the rest area to be warm and welcoming, it is necessary to adopt furniture solutions that reflect the concept of well-being. From the materials to the lighting, going through the fragrances. Everything must be capable of transmitting to the guest sensations of tranquility and relaxation.
The spaces must be as wide as possible and be illuminated by sources of natural light. The use of wood is highly recommended not only to recreate a warm environment, but also to guarantee sound insulation. The choice of flooring, upholstery and fabrics should also fall on soft tones. In addition, LED pool lights and spotlights can help create relaxing and evocative atmospheres.
How to generate more sales with a massage chair
Saunas, chromotherapeutic showers, Turkish baths, beauty treatments and massages are some of the services most requested by clients, but there are always more who at the end of their Spa circuit, looking for the height of relaxation, stay in the arms of Morpheus thanks to the technology of the new luxury massage chairs.
Do you know the Komoder 4D Luxury II Relax Armchair ? Once your clients have tried it, they will not need anything else for the complete relaxation of their body. Thanks to its 12 automatic programs, 5 massage techniques and 4 4D intensity levels and 8 rollers in a super long massage path, you will be able to live an almost extrasensory experience.
Komoder also offers the Focus II Recliner and Titan II Shiatsu Massage Chair. What are you waiting for? Your clients deserve an unforgettable experience and you deserve to see your income increase thanks to the installation of luxury massage chairs in your Spa.