Shiatsu massage in the Massage Chairs
Discover the shiatsu massage in the massage chairs
Massage has long been shown to have a positive effect on pain reduction, relaxation and overall health improvement. Professional therapists study human psychology, clinical treatment, and specific massage modalities to relieve pain and promote healing. In this context, Shiatsu massage appears, developed from traditional Asian medicine, which can be achieved thanks to a massage chair and which provides numerous benefits. Do you want to discover what it consists of? Keep reading.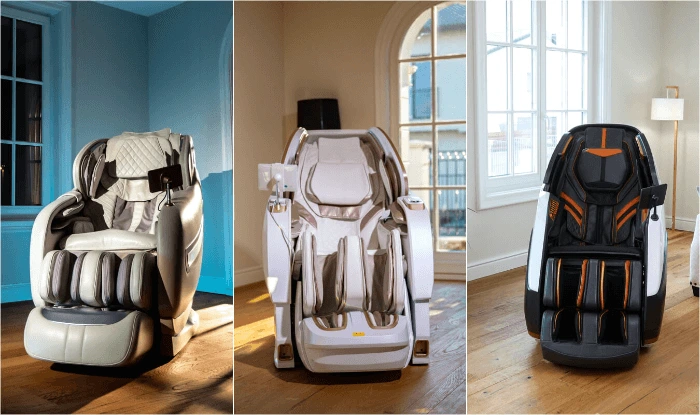 What is shiatsu massage?
Shiatsu is a form of therapeutic bodywork that originates from Japan. It uses kneading, pressure, relieving, tapping and stretching techniques and is done without oils through light and comfortable clothing. There are different styles of shiatsu, all with roots in one of three systems that developed in Japan in the early 20th century as a result of the revival of traditional Japanese medical therapies, including acupuncture.
The word shiatsu means "press with a finger", which largely reflects what this technique consists of. By using the weight of his body, the masseur presses with his hand the energy channels that run through the body. Such pressure is aimed at restoring the natural, free and unimpeded flow of energy through these very channels.
Shiatsu technique in massage chairs
The mechanism of the massage chairs closely mimics the movements of the masseur's hands, so that those receiving the massage can benefit from basic massage techniques such as shiatsu. This compression technique, based on acupressure and stretching, is slightly different in different brands of massage chairs.
In addition to unblocking the energy channels, shiatsu massage provides many other benefits for the body and mind. First of all, the massage compresses the muscles, relaxes them and helps us to disconnect. Likewise, it relieves accumulated tensions, and restores harmony and balance. It is especially recommended for people who suffer repetitive headaches, back pain or muscle spasms. It helps fight depression, prevents insomnia and has a positive effect on concentration. By pressing the individual points of the body, the correct lymphatic flow and blood circulation are regulated.
Benefits of massage chairs
Massage chairs improve mood and provide numerous health benefits. And is that what is better than coming home after a stressful and exhausting day and being able to relax in your own massage chair? And it is that when it comes to putting your health first, massage has proven time and time again to be a low-intervention therapy for all kinds of physical and mental health problems. At Komoder we have an expert team that will help you if you don't know which massage chair to buy , preparing for you the best offer in the sector. You dare? Ask us!