Swedish Massage: How does it work?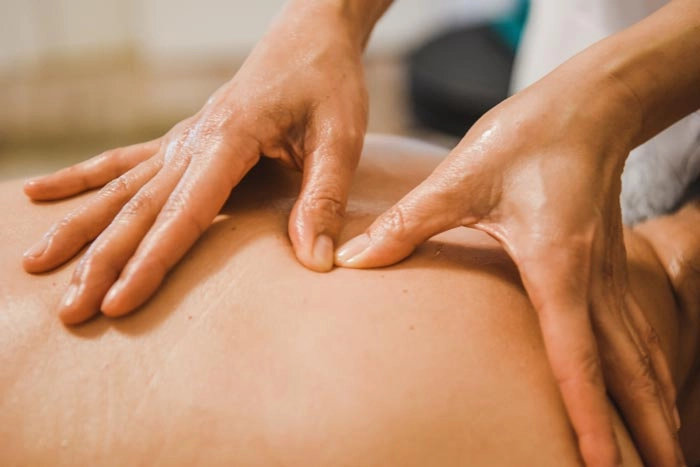 Swedish massage is a special and extremely relaxing massage, whose objective is to help you reach a deep state of mental and physical well-being.
It is done using various techniques, usually all over the body, and it will help calm the mind, release stress, but also tone and stretch the muscles of the body, improve blood circulation and strengthen the immune system.
Ready to learn all the ins and outs of Swedish massage? Sit back and let yourself be guided through this incredible journey.
What is Swedish massage?
Swedish massage is a massage technique that originated in Sweden in the 17th century. It focuses on muscle relaxation and increased blood circulation. Swedish massage uses a variety of techniques, including tapping, friction, stretching, and vibration, to relieve pain, reduce stress, and improve flexibility. It is one of the most common and widely used massage techniques around the world.
In what consists a Swedish massage?
Swedish massage consists of a series of techniques that are performed on the muscles and joints of the body with the aim of relaxing muscles, improving blood and lymphatic circulation, and relieving pain and stress. Some of the techniques used in Swedish massage include:
Tapping: Performed with the fingers, hands, or wrists to warm up and relax the muscles.
Friction: The fingers, hands, or forearms are used to relieve pain and muscle tension.
Stretching: Used to increase flexibility and improve range of motion in joints.
Vibration: Performed with the hands or wrists to relax muscles and relieve pain.
The Swedish massage is carried out on a stretcher or a massage table, we will place ourselves in a comfortable position, with a towel or a sheet covering the body to receive the massage, in addition, the masseur will use essential oils or creams to help slide hands on the skin.
Are you wanting to enjoy the experience of a professional massage in your own home? At Komoder we have the perfect solution for you. Thanks to our selection of massage chairs , you will have the luxury of a relaxing massage whenever you want, and without having to travel.
6 Benefits of Swedish massage
Relieves pain and muscle tension: helps relax muscles and minimize pain and tension in affected areas.
Improves Circulation: Increases blood and lymphatic circulation, which helps transport oxygen and nutrients to the cells of the body.
Helps reduce stress: Helps reduce stress and anxiety by releasing endorphins, which are hormones that help reduce pain and increase feelings of well-being.
Increases Flexibility and Range of Motion: Helps increase joint flexibility and range of motion by stretching muscles and tendons.
Improves Nervous System Function: Helps improve nervous system function by reducing activity in sensory nerves and increasing activity in parasympathetic nerves, helping to reduce pain and inflammation.
Improves skin health: collaborates in improving the appearance of the skin by increasing circulation and the absorption of nutrients.