What is the best time to get a massage with a massage chair?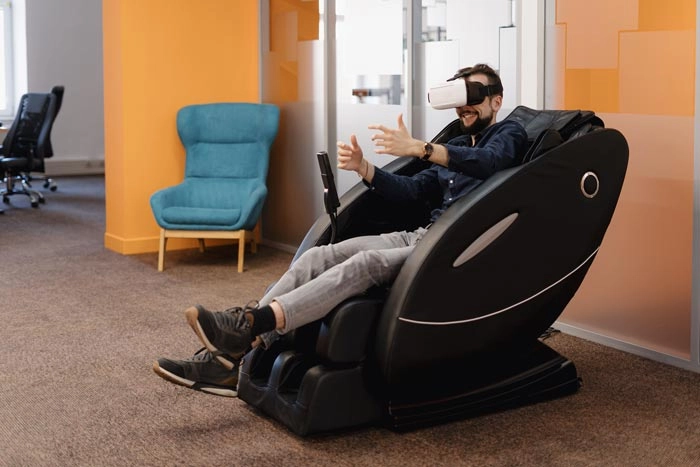 Giving yourself a good massage is an act of love towards yourself, it brings harmony and balances our vital functions, but for it to be completely effective, you must pay attention to the time of day it is performed. Because?
The importance of giving yourself a good massage
In the modern world, we tend to neglect personal biorhythms and fail to find a balance between active and rest phases. The consequence is that our individual dynamic balance, that is, our personal biorhythm, deviates towards hyperactivity or lethargy, which can lead to various disorders.
What is the biorhythm?
A biorhythm is understood as a cycle of physiological phenomena that is repeated periodically and that affects the mood, emotions and feelings of human beings. During the night, a person, according to his psychological biorhythm, is essentially in a resting phase in which the parasympathetic nervous system predominates. First thing in the morning , after waking up, the activity of the body (sympathetic nervous system) increases and peaks in the late morning. In this phase, the person is more productive, responsive and efficient. After lunch, the body needs to rest in order to be productive again until late afternoon. This the body's balance between phases of rest and activity is essential for a person's well-being, health and resilience.
What is the best time of day to give yourself a massage with a massage chair?
Harmony arises from the balance between these phases and a good massage with your Komoder chair will help you meet your vital needs, for these reasons, you must pay particular attention to the time of day, respecting your commitments, but without forgetting to rebalance your phases of activity and rest.
Discover our massage chairs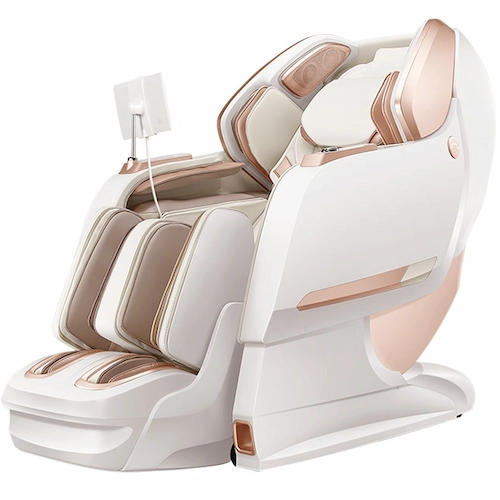 TITAN II: the only massage chair with two independent massage systems in one SL massage path.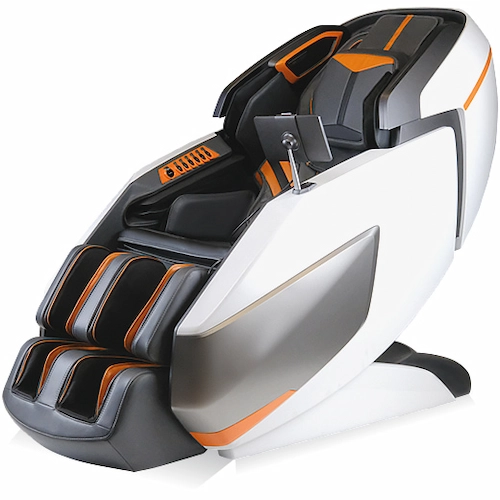 The PRIME massage chair combines the latest technology with an elegant and avant-garde design dedicated to providing relaxation and well-being.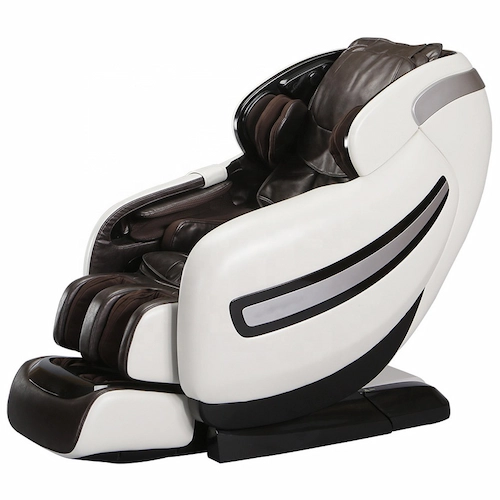 LUXURY II - The only massage chair with a 4D massage robot and pulse monitoring system, oxygen levels and microcirculation.
Factors to consider before receiving a massage
Although there is no specific time to get a massage, since getting one at any time of the day is fine, some factors make getting a massage at specific times better or worse than other times.
Some find morning massages the best, while others swear by night (or evening) massages. Taking these factors into account before receiving a massage can make for a better experience, no matter what time you choose.
Since the best time to get a massage can be different for each person, there is a lot to consider. Next, we will look at the factors to consider before receiving a massage.
Working hours

Your work schedule is one of the most critical things to consider when scheduling a massage. Some people prefer a massage in the morning before work, after work, or even on their lunch break. When you schedule a massage, think about what time you go to work and what time you leave. If you finish late, say, at six or seven, giving yourself a massage in your chair in the morning might be the best option. However, if you leave work around four or five, it may be better to get a massage right after. If you have a long lunch break, you can also have a massage at noon . However, it all comes down to what is comfortable for you and how you can fit it into your schedule.

Routine at home

Like the work schedule, it is also essential to take into account the schedule of domestic life. Household responsibilities vary for each person. For example, if you have children, pets or other obligations at home, it is essential that you adapt to them. Having a busy life at home is the reason many people choose to get a massage in the morning or around lunchtime, as kids or housework keep them busy in the afternoons.
Whatever your schedule or lifestyle, you have to remember that it is essential that you balance your state of activity with that of rest, for this reason we advise you to plan well the moment in which you dedicate time to yourself and your relaxation. Treat yourself to a moment of disconnection and complete relaxation thanks to your massage chair.