How to clean your massage chair?
Although sometimes we think that a massage chair is just another piece of furniture in the home, in reality it must have specific care to prevent deterioration and guarantee its durability. For this reason, from Komoder we tell you everything you need to know before cleaning your massage chair.

Tips for cleaning your massage chair
To get all the corners of the chair to be clean, it is best to put the chair in the most suitable position to reach all of them. If your chair is one of those that can be moved, such as the TITAN II Massage Chair, then it will be ideal if you can handle it to clean the small gaps.
If it is a material such as plastic, to clean its lower parts, the ideal is to use a damp cloth or glass cleaner. However, it is best to use specific cleaning products to clean massage chairs, as these are usually made of materials such as leather or leather and will require special care. However, sometimes it will only be enough to use a dry cloth to avoid damaging the material.
There are times when the massage chair accidentally gets dirty with some liquid that can damage it. In these cases, the ideal is to use a baby wipe to clean it, since they are very soft and delicate and we will not damage the material of our chair. Another option is to use some damp cotton and wipe the dirty surface.
A secret to cleaning a massage chair is to use talcum powder. Yes, you heard right. Just by applying a small amount on a cloth and then rubbing the dirty part, you will get excellent results. Of course, try not to go overboard with talcum powder, because if you use too much it will only serve to leave the surface full of the product.
However, the best advice to clean your massage chair is to follow a daily maintenance. It is not necessary to clean it every day with special products, damp cloths, cotton or talcum powder, simply with a dry cloth that removes dirt from the entire backrest, base and headrest, as these are the parts that tend to wear out the most when we use them.
Most outstanding Komoder massage chairs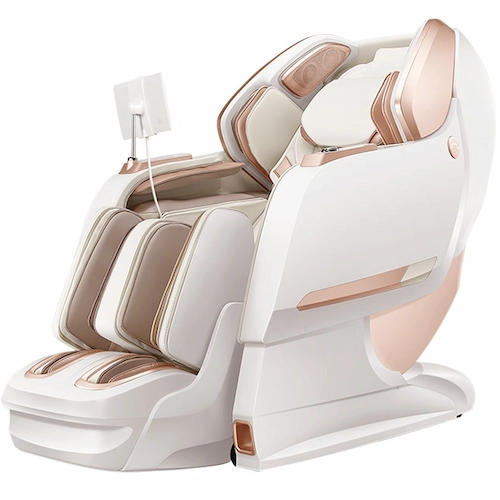 TITAN II: the only massage chair with two independent massage systems in one SL massage path.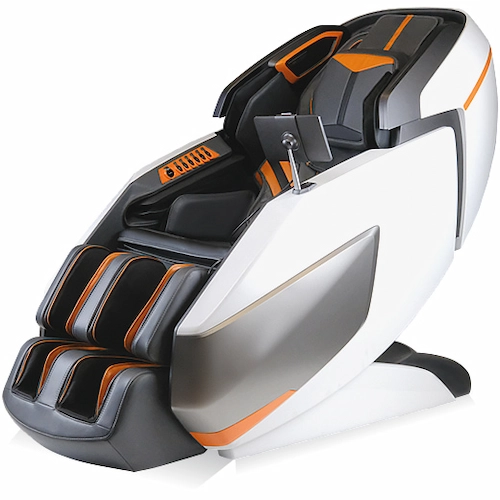 The PRIME massage chair combines the latest technology with an elegant and avant-garde design dedicated to providing relaxation and well-being.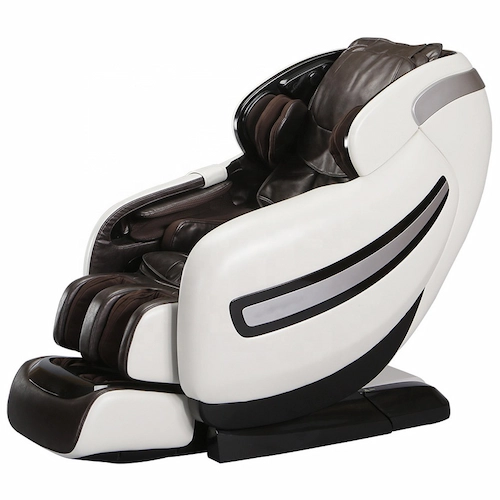 LUXURY II - The only massage chair with a 4D massage robot and pulse monitoring system, oxygen levels and microcirculation.
How to properly clean your massage chair?
Choosing one cleaner or another is essential so that your massage chair is always shiny and looks like new. Therefore, there are certain aspects that you should consider to determine which cleaner is the most appropriate in each case:
Material

: determining the fabric or material of the massage sofa is essential, since not all cleaners are suitable, and a bad choice could forever spoil our precious sofa. On the label or in its instructions, you will find the material it is made of, as well as the type of cleaning it requires.

Vacuum

: Like the rest of the furniture in a house, massage chairs accumulate dust if they are not cleaned regularly. For this reason, the best thing to do is vacuum them from top to bottom and, in turn, apply an upholstery cleaning spray that helps protect the chair from dust accumulation.

Protect

: there is another factor to take into account so that your sofa is always in the best condition. If you live in a house with small children or animals such as cats or dogs, the best thing you can do is protect the upholstery with a cover, blanket or similar material. This will prevent the little ones from spilling any liquid or solid on top, and animals from dirtying or scratching it.
Importance of maintaining a massage chair
Constancy is the key to proper maintenance of a massage couch. And it is that it is a product that requires a considerable investment and, therefore, we want it to last and work just like the first day for as long as possible. If you have questions about the best way to clean your massage chair or do not know how to remove a specific stain, do not hesitate to contact us. Komoder's team of experts will help you without obligation.