What does zero gravity mean in a massage chair?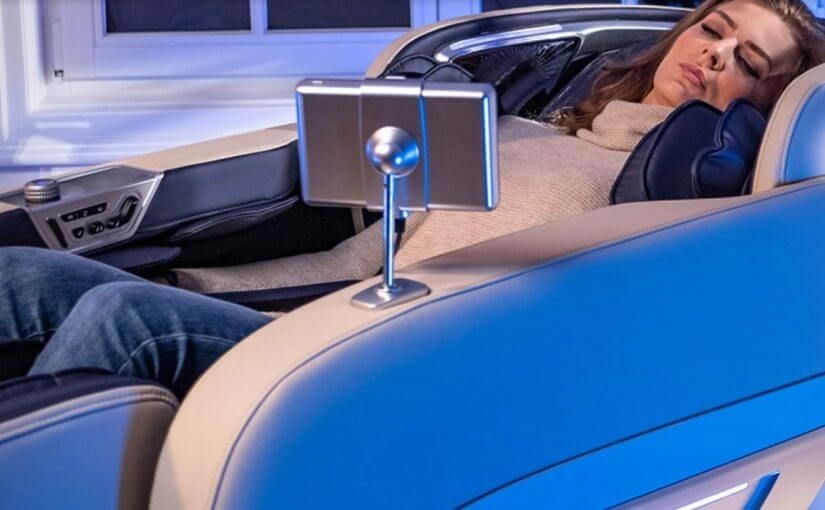 What are its benefits?
Zero gravity armchairs are not only a fantastic item that allows you to sit comfortably in your home, but also provide numerous health benefits for those who use them. And it is not necessary to be an expert in the matter to know that having massages on demand whenever you want is a real luxury and improves your life. In this article, we tell you everything you need to know about this type of chair and what are the benefits it can bring you in your day-to-day life.
Zero gravity armchairs
Zero gravity chairs are adjustable chairs that are specially designed to create a satisfying comfort and weightlessness for anyone. This concept is born from the term "Zero Gravity", a concept developed by NASA that represents the position in which astronauts are exposed during takeoff. Thanks to these chairs, it is possible to adopt a reclining position in which the feet are higher than the head, thus entailing less pressure on the spine and a feeling of absolute comfort and excellent rest.
Discover now our zero gravity massage chairs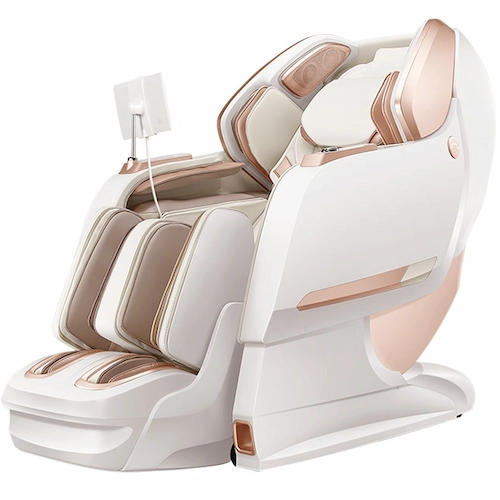 TITAN II: the only massage chair with two independent massage systems in one SL massage path.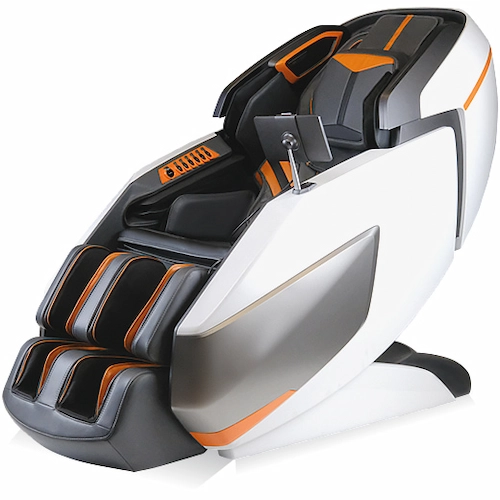 The PRIME massage chair combines the latest technology with an elegant and avant-garde design dedicated to providing relaxation and well-being.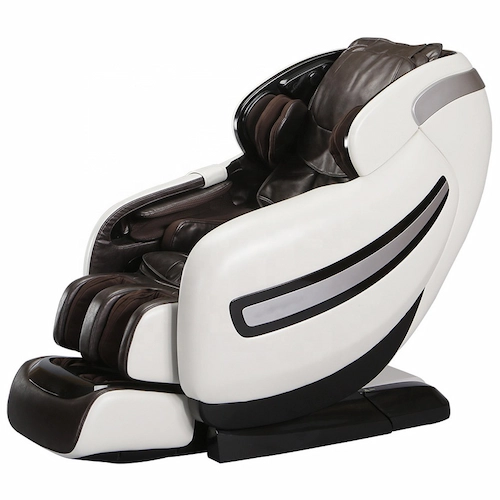 LUXURY II - The only massage chair with a 4D massage robot and pulse monitoring system, oxygen levels and microcirculation.
Benefits of zero gravity chairs
As we have advanced, these types of chairs are characterized not only by offering a sensation of absolute rest and relaxation, but also by the numerous benefits they bring to the health of those who use them, as we will see below:
Help the heart
One of the main benefits offered by zero gravity chairs is that they help the well-being of the heart. In fact, thanks to the reclining position that is obtained by having the feet slightly higher than the head, blood circulation is improved, reducing muscle tension and minimizing stress on the heart. In this way, the heart does not have to work as hard to be able to pump blood around the body.
Reduces back pressure
The zero-gravity chair configuration is intended to support the entire weight of the human body, thus considerably reducing all the pressure placed on the spine and ribcage. Thanks to this pressure reduction, these chairs are also ideal for people who suffer from aches and pains in the back continuously or even chronically.
Improve mental health
Physical well-being and a state of relaxation, where stress and routine pressure disappear, directly contribute to people's mental health. In fact, these armchairs are also advisable in work environments, since they can take the shape of a conventional chair and provide, in moments of pause, a moment of relaxation and disconnection.
Reduces swelling
Another benefit of using a zero-gravity chair is that it reduces swelling and fluid retention in the lower body. This is achieved thanks to the position of the body in the chair, where the feet are higher than the head. It is considered ideal for people who suffer from high blood pressure or diabetes, among other conditions.
Why buy a zero gravity chair?
As you have seen, having this fantastic product in your home can help you improve your health, acquiring greater physical and mental well-being. At Komoder we have different models that adapt perfectly to the needs of our customers. In addition, you will have a two-year guarantee and you can visit one of our showrooms to try our items. Who said that massages could not be had daily?